New 12 Volt Air Conditioner Is Game Changing For Off Grid RV Camping And Van Life.
Who needs a Generator when you have a 12 Volt AC Unit?
How many times have you wished that a 12 Volt Air Conditioner was a thing? I know I have, just about every time we went boondocking.
How many times has this happened to you? You get to the perfect spot, there's a perfect sunset, and the humidity is set to rainforest. Then you remember there are quiet hours so you can't run your generator to keep your AC on.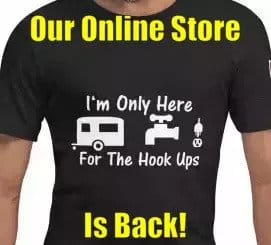 What if you didn't need to? What if someone made a 12 Volt Air Conditioner that you could use almost silently and actually get some sleep tonight?
For our friends in the Van Life community, traveling with your dog just got a lot less stressful!
It's the middle of July and you have to get groceries but Fido isn't allowed in the store. You don't have to leave your van running in the parking lot anymore!
Velit Camping has just what you're looking for!
Velit was started by Van Lifers for Van Lifers. They are active members in the community who saw a need and got to work.
What they have come up with is two different 12 Volt Air Conditioners for Van Lifers and RV Campers!
Velit 2000R 12 Volt Air Conditioner
The first solution is the Velit 2000R Rooftop Air Conditioner. This new AC Unit runs on inverter technology and is much more efficient and quieter than a standard unit. It can also run on 12 Volt or 24 Volt DC current and puts out an amazing 8,000 BTU's.
For the Van Life community 8,000 BTU's is enough to keep your van downright frosty in the mid-summer Sun.
Now, 8,000 BTU's isn't enough to keep an entire Fifth Wheel RV the size of ours cool, but it IS Enough to keep a single room comfortable. You can also install it up to 30 feet away from your battery bank with a pair of 2 AWG Cables.
The 2000R fits a standard 14 x 14 roof cutout. If installed in your bedroom it will take the edge off at night so you don't have to change your sheets in the morning.
Velit 2000U Under Bench 12 Volt Air Conditioner
Not willing to stop at good enough, Velit developed a second solution that will debut later this year.
Realizing that there is a need for an alternative solution to a rooftop unit, they developed the Velit 2000U Under Bench AC Unit.
Maybe there isn't any room left on your roof because of all the solar panels you installed.
Maybe you have a small bumper pull RV that already has the only 14 x 14 opening occupied by a standard 110 Volt AC Unit.
Now you will have the ability to install an Under Bench Style 12 Volt Air Conditioner. This unit isn't very large for what it delivers, so finding a spot to install it is a breeze in most RV's.
It too runs on the new super efficient inverter technology and is super quiet compared to a standard AC unit. The 2000U will also deliver 8,000 BTU's of nice cool air even when the outside air temperature is over 100.
The Velit 2000U will be out for Beta Testing in September of 2023, and you can pre-order yours by clicking here.