Wander Right In To The Wander Club For Gift Ideas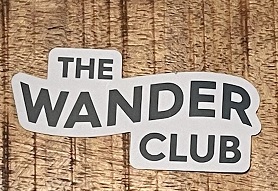 The Wander Club
As a farewell present from a friend at work, (THANK YOU PATTY!) I got what I think is one of the coolest presents! As soon as I opened it, I knew I would be gifting one to my Sons Girlfriend for Christmas. Which is why I had to wait to write the article. I couldn't give away the surprise!
I received a leather keychain from the WanderClub with 4 National Park tokens (or charms.) I thought it was the perfect little memento to remember my adventures, as well as track them!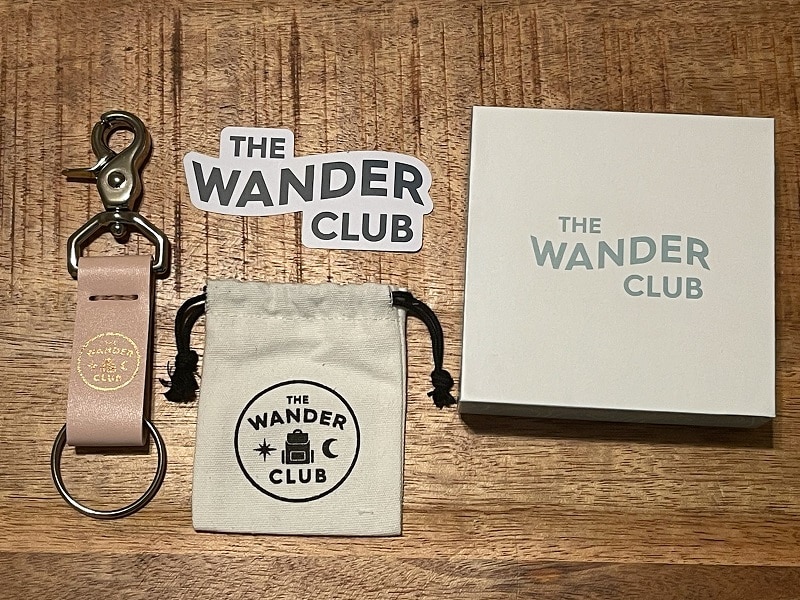 When I went and checked out their webpage for myself, I discovered that it wasn't just charms for the National Parks. You can choose from counties, US States, landmarks, major cities, you can even create your own charm if you don't see what you are looking for. They have spacer charms to create distinction between your states charms and city charms. They really have several options to make your Wanderer's gift personalized for them.
When Jayden started dating Nikki, she was a little disappointed in all of the places that he had been. She felt like he had seen so many things that there wouldn't be trips that they could take where he didn't already have memories. Nothing would be THEIR trip. Now we were quickly able to change her mind and show her that although Jayden had been to 44 states at the time, that he didn't do a whole lot in any of them, so anyplace they go they will always be able to make their own trip and create their own memories.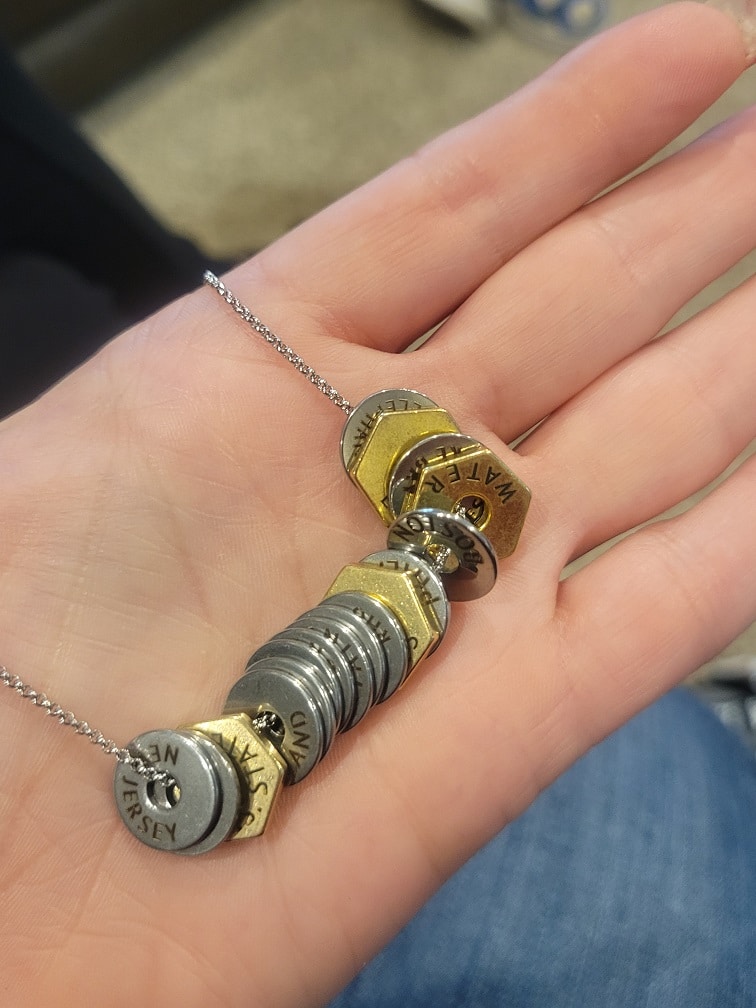 They started dating 2 months before everything was shut down due to Covid restrictions. A new, young relationship – the two of them were bored out of their minds. But our roadtripping son decided to hop in the car and drive to Margate NJ to see Lucy The Elephant. They weren't able to go inside, or even go out to dinner after the trip, but they were able to make a day trip to a new place and see something that neither one had seen before. It was their first travel adventure, in the same state we live, to a place we had never been.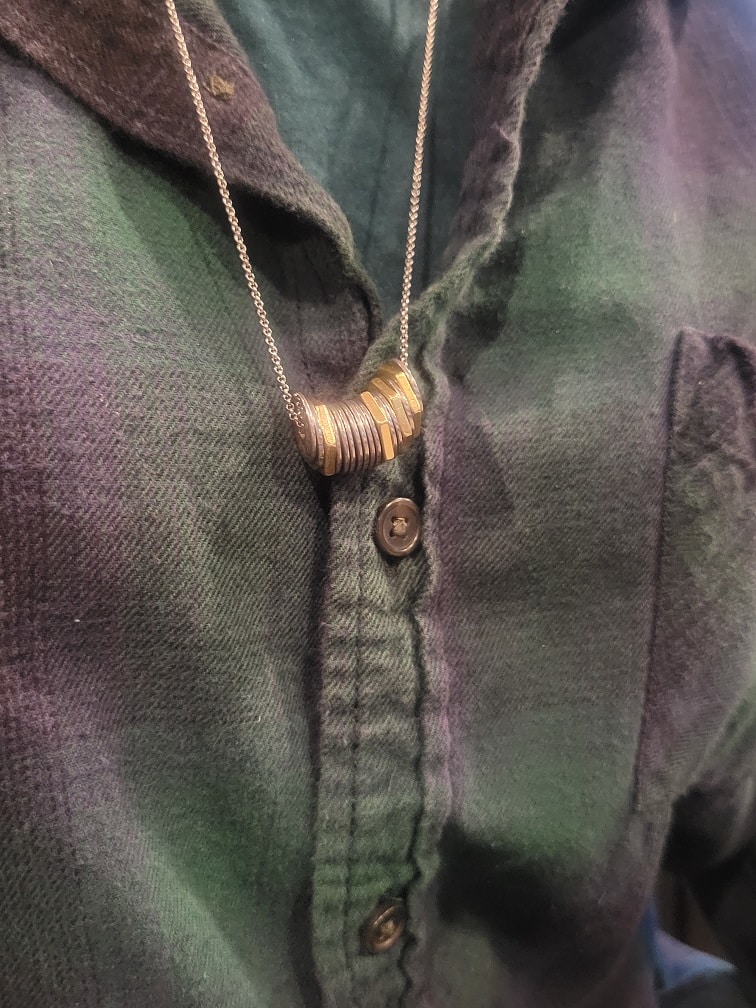 For Christmas this year, my gift to Nikki was a necklace with a total of 18 tokens on it! We had the pleasure of bringing Nikki on our Cannonball Run trip when we completed the continental 48 states; find that article here. So her necklace included those states and 2 cities from that trip. But most important, I was able to custom make her a token for Lucy the Elephant.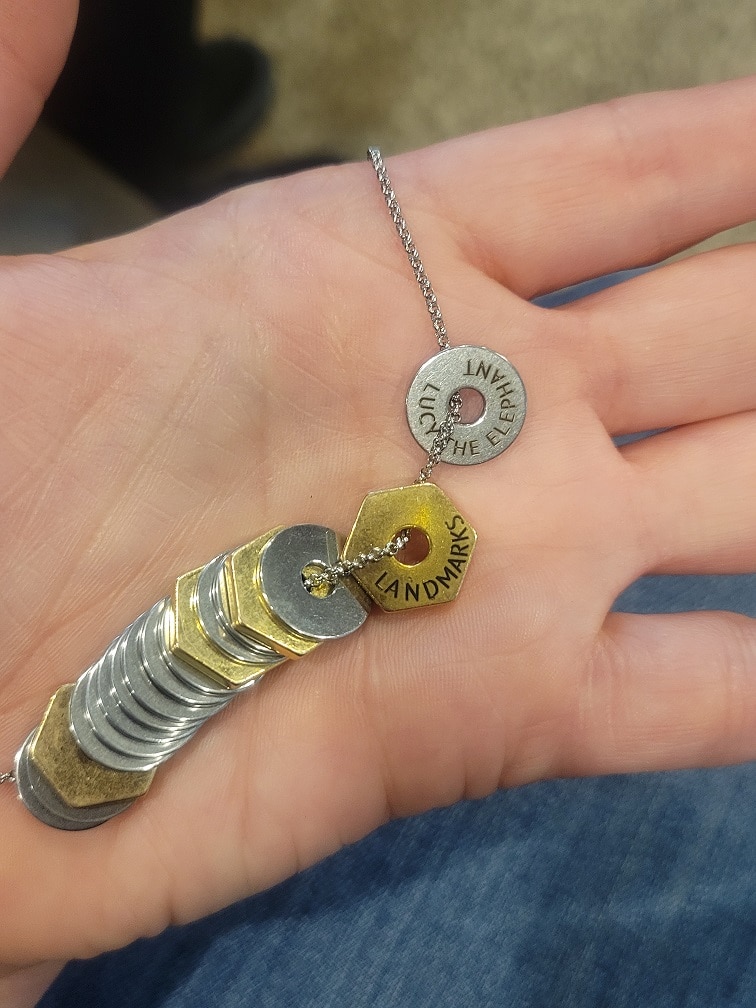 She absolutely LOVED her present. I loved being able to give it to her and seeing the excitement on her face. And now she can start tracking her own adventures! Check them out at TheWanderClub.com